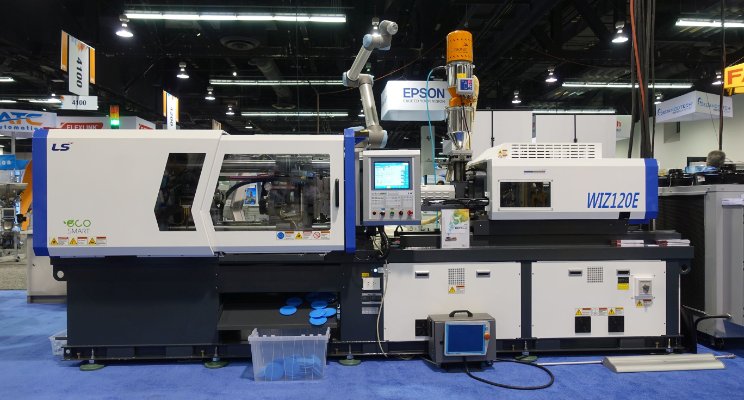 Hirate America, Inc. displayed the LS Mtron All Electric 120 ton WIZ-E Injection Molding Machine at the 2018 Plastec West at the Anaheim Convention Center. The machine is manufactured in South Korea by LS Mtron which is the 15th largest company in South Korea and targets injection molders looking for high quality and long term reliability with good performance and economical price.
The machine ran a Dauntless Industries 1 cavity polypropylene frisbee mold.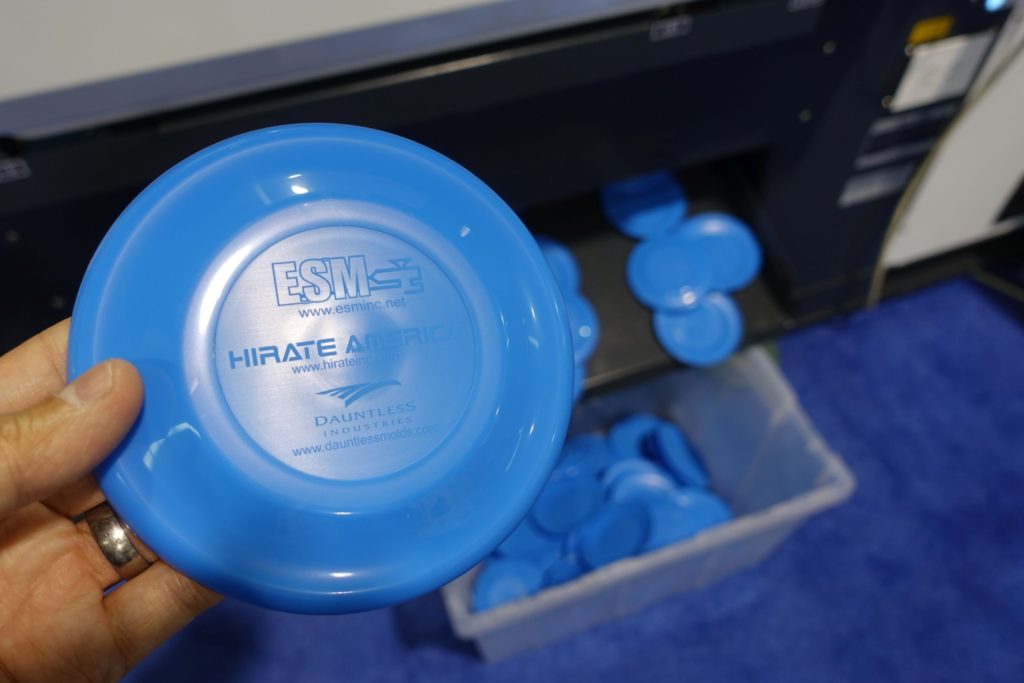 The machine comes standard with many features like double center press moving platen, T-slots in platens, dual air blow offs, ceramic heater bands, bimetallic screw and barrel, robot SPI or Euromap interface and auxiliary power ports.
<
LS Mtron improved on tie bar distance and extended daylight after listening to the US customers requests. Tie bar distance is extended on the horizontal 7% to 17% and vertical 2% to 15% compared to the previous model. Daylight is extended 3 to 20% compared to the previous model.
The machine features the new "Center Press" type moving platen to provide high stiffness to prevent platen bending which is always debated with toggle machines. This design provides equal clamping force across the platen when molding.
Also compared to the previous model the injection volume was increased 13% to 27% throughout the line.
The machine features simultaneous actions by separate control of all of the servo motors. This can reduce cycle time by opening the mold while charging and recovering and you can fire the ejectors while the mold is still opening and injection during pressurization.
As an option for machines 18 to 400 tons high speed injection is possible at 500mm per second by applying a strong and quick response AC servo motor.
The injection unit utilizes the double shaft nozzle touch structure for a stable nozzle touch and the forward and backward speed was increased 2.8 times compared to previous models. The new design improves platen parallelism, prevents resin leakage and machine lifespan is increased.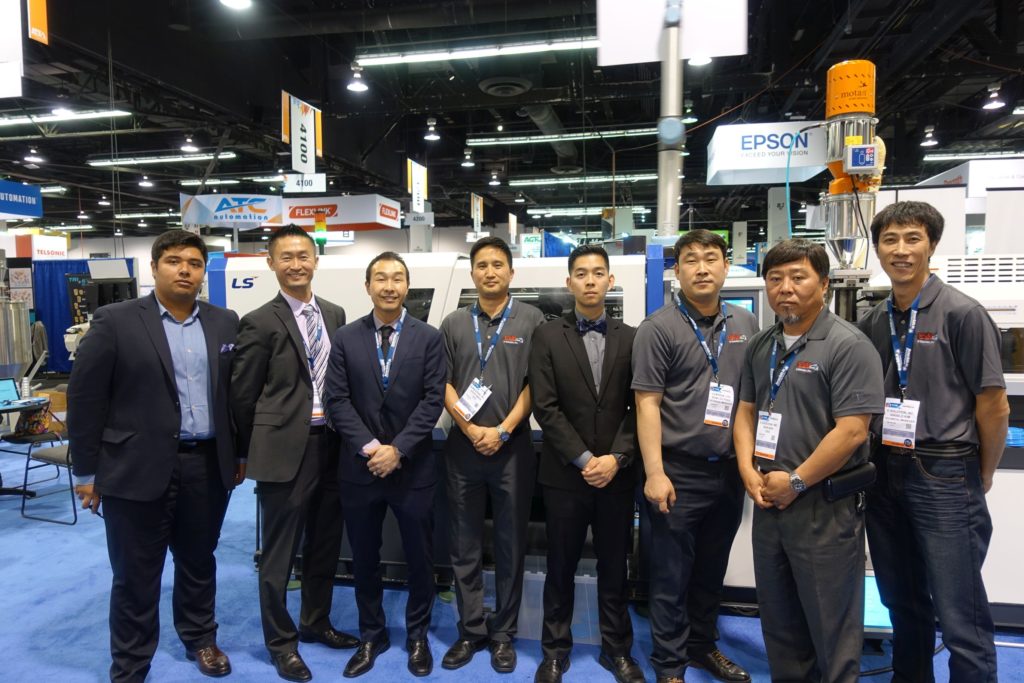 LS Mtron has service technicians across North America and offers local parts and technical support.
If you have a project that you would like to discuss, feel free to contact us below to schedule a free consultation.