E-Solution can retrofit your old Toshiba, Nissei or other manufacturer's hydraulic pump and convert it to a servo pump to capitalize on a 40 to 60% energy savings. They also offer molding machine controller upgrades and mold repair and maintenance services. Request a quote.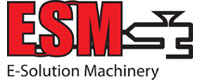 E-Solution Hybrid Servo Pump Retrofits, Controller Upgrades and Mold Repair and Maintenance
E-Solution is a local provider of servo pump and controller upgrades on older molding machines. They can replace inefficient old hydraulic vane and piston pumps and replace them with an energy efficient hybrid servo pump. This provides a faster response time and also closed loop controls on your molding machine. Also if your molding machine manufacturer no longer supports your controller, we can upgrade it to a brand new controller without losing any features.
E-Solutions also has CNC machines and wire EDM machines for mold repair and maintenance services. We also have the capability to manufacture and support complete custom molds. Our expertise is providing high quality easy to maintain molds that are locally supported with quick turnarounds.
E-Solution also provides on-site service, parts and technical support on Hyundai, LS Mtron (LG) and WoojinPlaimm (Woojin Selex) Molding Machines.
Products:
Hybrid Servo Pump Conversions
Controller Replacement Upgrades
Injection Mold Repair and Maintenance
Custom Injection Mold Designs and Manufacturing
Yudo Robot Repair Service and Technical Support
Hyundai, LS Mtron(LG), and WoojinPlaimm (Woojin Selex) Molding Machine Service and Technical Support

"Their experience and knowledge, speed of delivery and quality of service we encountered throughout our project was simply world class. There is incredible peace of mind knowing that you're in the hands of professionals. Their work is of such outstanding quality, they are clearly experts in their field."
Larry
We're always interested in new projects, big or small. Please don't hesitate to get in touch with us regarding your project.

If you want to contact us about any issue please call (+44) 567 890123 or send us an e-mail. If you would like to submit a proposal for consideration simply submit a quote.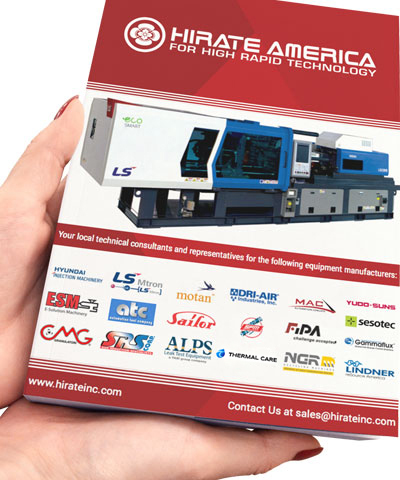 Hirate America Line Card
Download our line card to see what products we can offer you.