Dri-Air manufactures the most energy efficient portable dryers on the market. They also have specialized dual hopper dryers, and multi hopper dryers with integrated blending capabilities to dry and blend without introducing any moisture into your process.
Request a quote.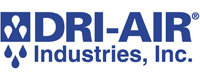 Dir Air Portable Dryers, Portable Loaders and Dryer Blenders
Dri-Air Industries is the leader in compressed air and desiccant drying technology. Our plastics drying and loading systems offer you a full range of solutions for drying plastic resins, mixing, blending and conveying virgin, regrind and plastic colorants. Dri-Air offers a proven patented 4-bed desiccant dryer design for faster drying plastic pellets with no moving parts! Dri-Air desiccant drying systems also include advanced microprocessor controls, stainless steel insulated drying hoppers, closed-loop loading systems and full-flo electric dryer valves.
With the use of our energy meter, we can provide a precise energy consumption analysis to accurately determine the current usage, and the amount that could be saved by switching to our energy efficient systems. We have helped many companies reduce their overhead and energy bill.
The Dri-Air exclusive, Dri-Blend, is an integrated dryer and blender. This unit eliminates the common problem of hygroscopic materials absorbing moisture while blending, and waiting to be consumed. The blending happens right underneath the drying hoppers during the conveying cycling, and is conveyed with our single shot closed loop Dri-Shot conveying system.
Products:
Portable Desiccant Dryers
Dual Hopper Portable Dryers
Hopper Mount Dryers
Mini Dryers – Desiccant, Compressed Air & Nitrogen
Closed Loop Dri-Air Loading Systems
Dri-Air On Demand Virgin & Colorant Blending
Dri-Air On Demand Virgin, Regrind & Colorant Blending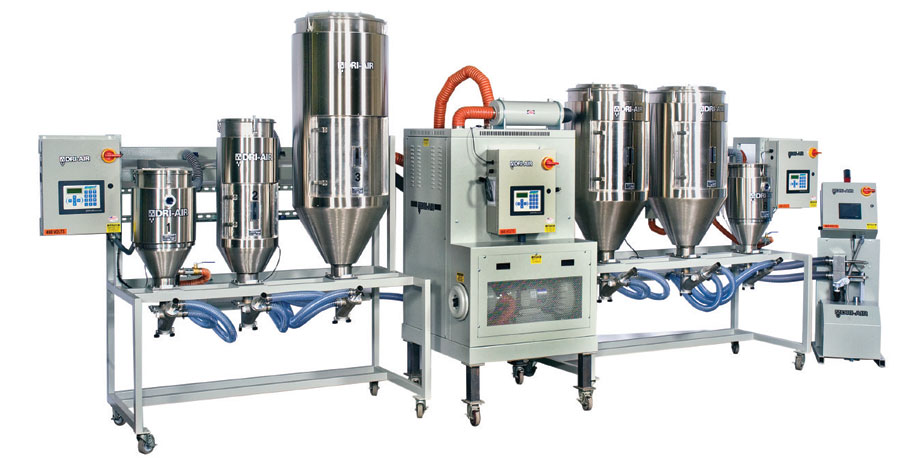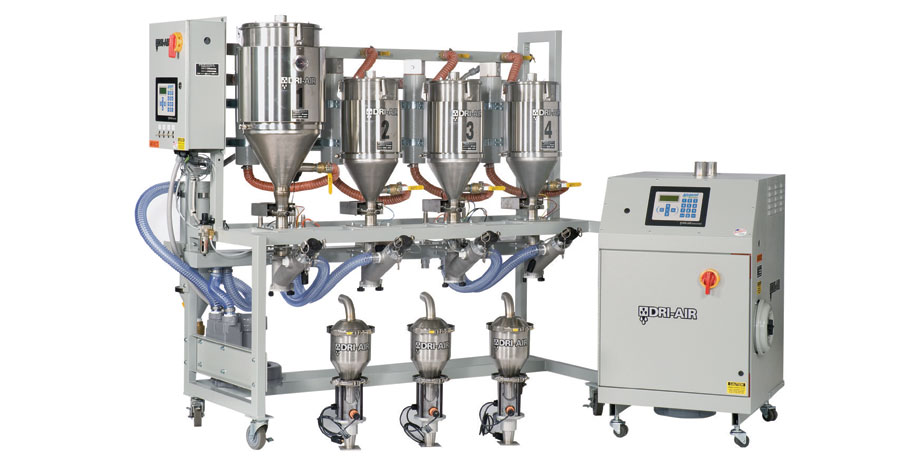 "Their experience and knowledge, speed of delivery and quality of service we encountered throughout our project was simply world class. There is incredible peace of mind knowing that you're in the hands of professionals. Their work is of such outstanding quality, they are clearly experts in their field."
Larry
We're always interested in new projects, big or small. Please don't hesitate to get in touch with us regarding your project.

If you want to contact us about any issue please call 909.979.7813 or send us an e-mail. If you would like to submit a proposal for consideration simply submit a quote.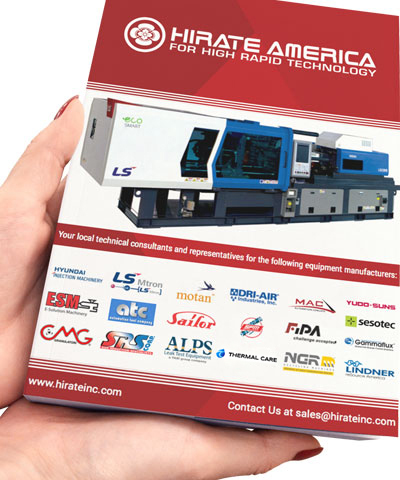 Hirate America Line Card
Download our line card to see what products we can offer you.