Hirate America offers the best Hydraulic and Hybrid vertical injection molding machines based on performance, reliability and cost. We have cost effective Vertical Clamping, Vertical Injection and Horizontal Injection type machines. Request a quote.
Hirate America Vertical Injection Molding Machines
Hirate America offers many types of vertical hybrid injection molding machines. All of our machines are manufactured in South Korea, and our machines are used in many large companies like Samsung, Hyundai, Kia, LG Electronics, and much more.
Our hybrid vertical molding machines are energy efficient, quiet and precise. Our machines are constantly replacing European and Japanese injection molding machines. We have parts, technical service and support in Anaheim, CA.
We offer vertical clamping and vertical injection molding machines and also vertical clamping and horizontal injection molding machines. We also offer single table and rotary index table type vertical molding machines. These machines are perfect for cost effective metal insert molding machines. Many of our machines are currently being used for the medical, aerospace and automotive industry since European and Japanese vertical machines are very expensive.
Products:
MEW MVC Series HybridVertical Injection Molding Machines 60 to 150 tons
MEW MVP-2M Series Hybrid Vertical Injection Molding Machines 55 to 100 tons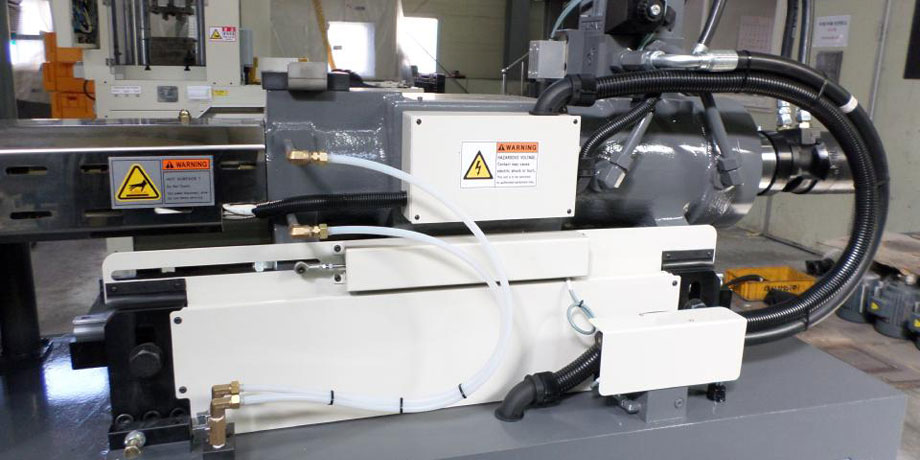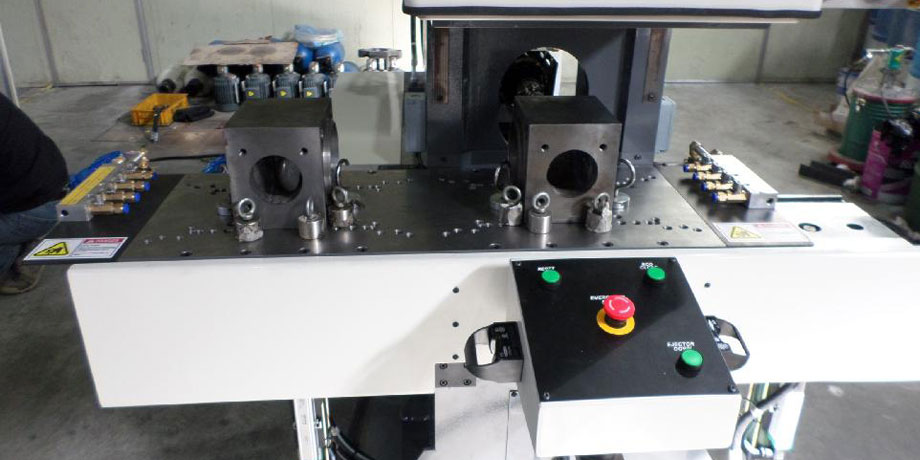 "Their experience and knowledge, speed of delivery and quality of service we encountered throughout our project was simply world class. There is incredible peace of mind knowing that you're in the hands of professionals. Their work is of such outstanding quality, they are clearly experts in their field."
Larry
We're always interested in new projects, big or small. Please don't hesitate to get in touch with us regarding your project.

If you want to contact us about any issue please call 909.979.7813 or send us an e-mail. If you would like to submit a proposal for consideration simply submit a quote.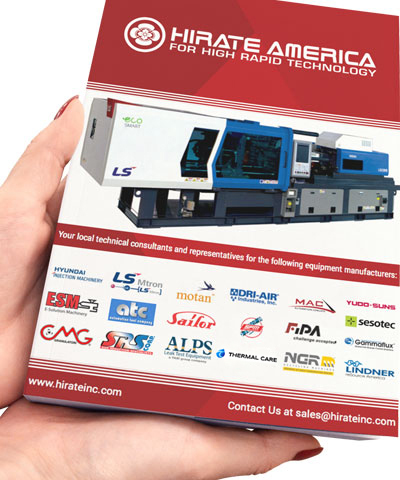 Hirate America Line Card
Download our line card to see what products we can offer you.