We have plastics shredders and plastics granulators for all applications. From beside the press units to full high throughput plastic recycling shredders. We have it all. Request a quote.

SRS Size Reduction Specialists
SRS is the specialists in screenless plastics granulators. Our knowledgeable approach to size reduction utilizes our press-side Bi-Cutter Screenless plastics granulator, making SRS the industry leader in screenless plastics granulation with over 60 years combined experience. Our innovative Dust and Fines Removal Systems are designed to rid 99% of unwanted material from regrind conventional plastics granulators generate. Unique to our industry, our compact design allows the systems to be located press-side, as well as central.
Screenless Plastics Granulator Product Highlights:
Process most materials including TPE's and engineered resins
Bi-Cutter 2 stage design outputs high quality uniform regrind
No sizing screen which means no longs or dust
Reduces fines
Extremely quiet press-side operation
Energy efficient low energy consumption due to low horsepower (2 HP or less)
Ultra Low speed creates no extra heat profiles
Small, compact footprint with wide-mouth, top feed hopper
Easy access for clean out and inspection due to swing-up casting doors
Option to convey the clean regrind back up into the your material hopper of your injection molding machine
DFS Plastic Dust and Fine Removal Product Highlights:
Patent pending design made in the USA
Dust and particles can be removed from regrind and virgin material either used press-side or central
Easy clean out and maintenance
SRS Screenless Plastic Granulator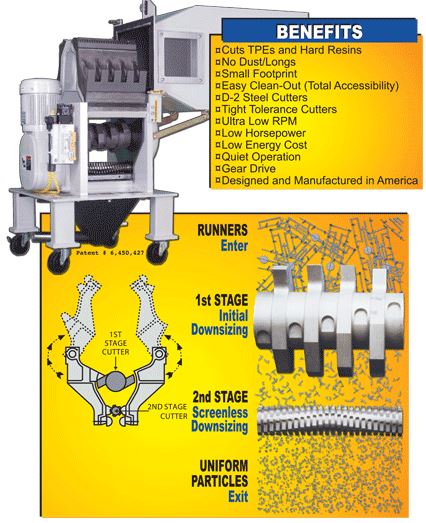 SRS Plastic Granulator Details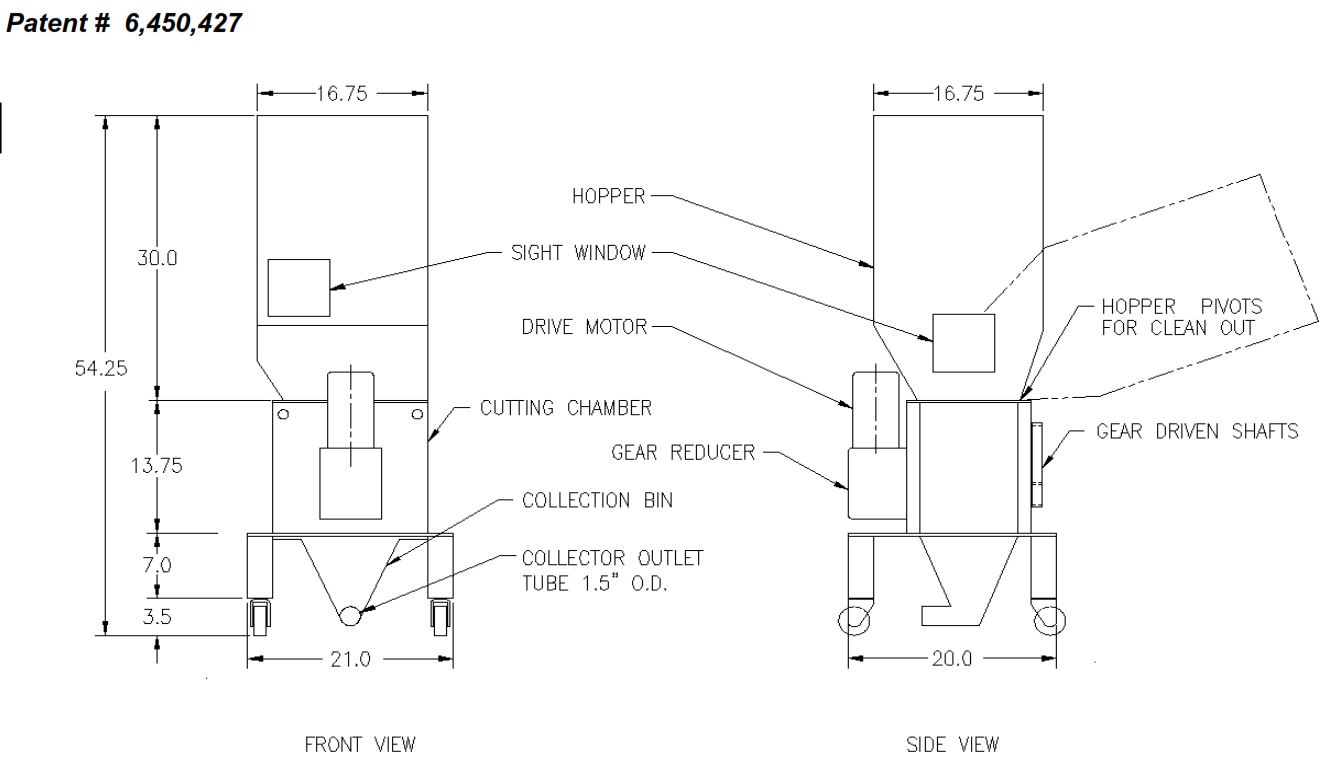 SRS Dust & Fine Removal Systems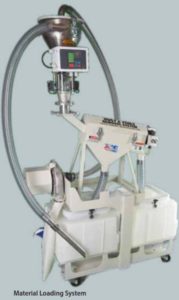 SRS Screenless Plastic Granulator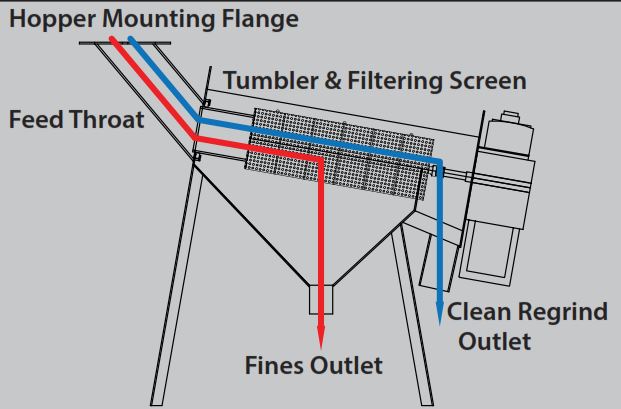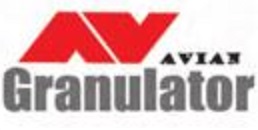 Avian Granulators and Shredders
Avian plastics granulators and shredders increase recycling efficiently by reducing waste. Avian Granulators and single shaft shredders are specifically designed for scrap size reduction. We serve the following industries – Injection molding, blow molding, extrusion, thermoforming and recycling. Our products can be used to regrind plastic materials, wood, paper, cable, film, fiber and textile, tire, car components.
Products:
Medium sized plastics granulators ideal for solid purgings, baled fibers and cast blocks
Sound proof plastics granulators ideal for injection molded small parts, small bottles and plastic containers
Single shaft plastics shredders – up to 5,500 lbs.
Film and sheet granulators has a roll feeder that feeds material ideal for BOPP, BOPET, BOPA, PP, PS, PVC, PE and PC.
PE PVC pipe shredders – pipe specific shredder up to 98″ diameter and 20′ long
Pulverizers – Turn pellets or regrind into fine powder
Avian Medium Sized Granulator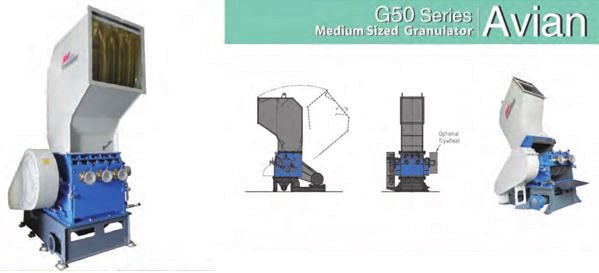 Avian Sound Proof Granulators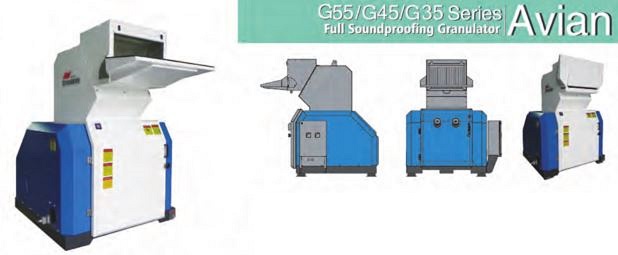 Avian PE PVC Pipe Shredder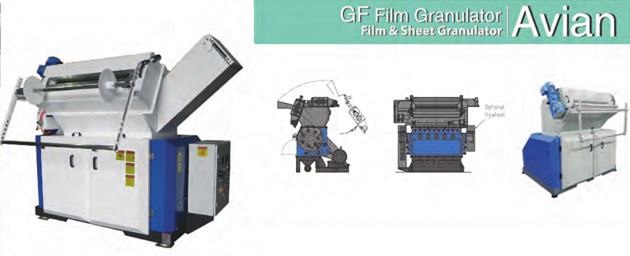 Lindner Plastics Shredders and Wash Lines
Lindner plastics shredders have very high throughput and increase recycling efficiently by reducing waste. We have a heavy duty design and use top quality components. Most units come with a safety clutch to protect the machine and components. Some models come with an inspection window or movable hopper for easy cleaning and maintenance. Our products can be used to regrind plastic materials, wood, paper, cable, film, fiber and textile, tire, car components. We have very efficient wash lines for post industrial as well as post consumer plastics like film and PET bottles.
Products:
High throughput Single Shaft Plastics Shredders for Recyclers
500 to 20,000 lbs per hour
Hydraulic maintenance door for easy access and 100% safety in mind
Gear or belt drive allows to shredder to adapt to individual material needs and uses readily available parts
Torque limiting safety clutch protects your equipment with lightening speed disengagement
Internal pusher continuously shredding material with no jamming
Efficient shredder rotor with specially arranged four-side usable knives.
Efficient Wash Lines
Wet Shredders and granulators for recyclers
Lindner Single Shaft Plastics Shredder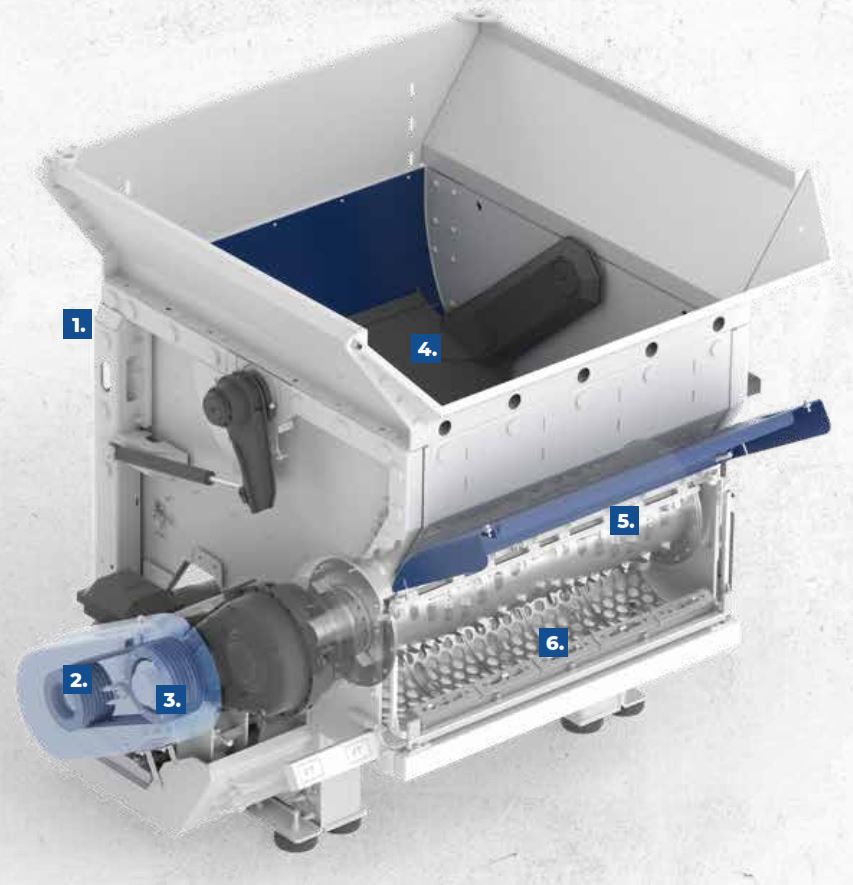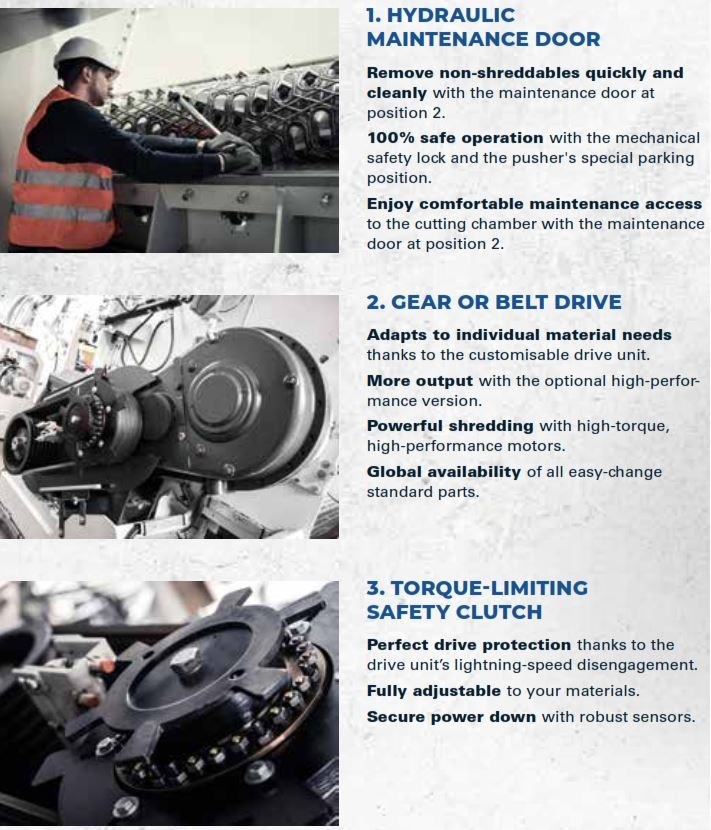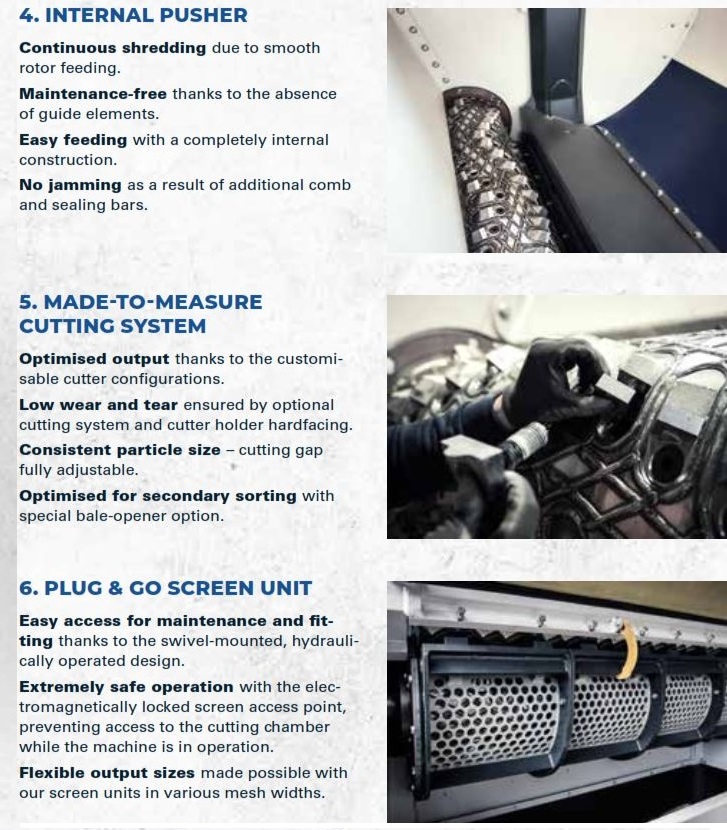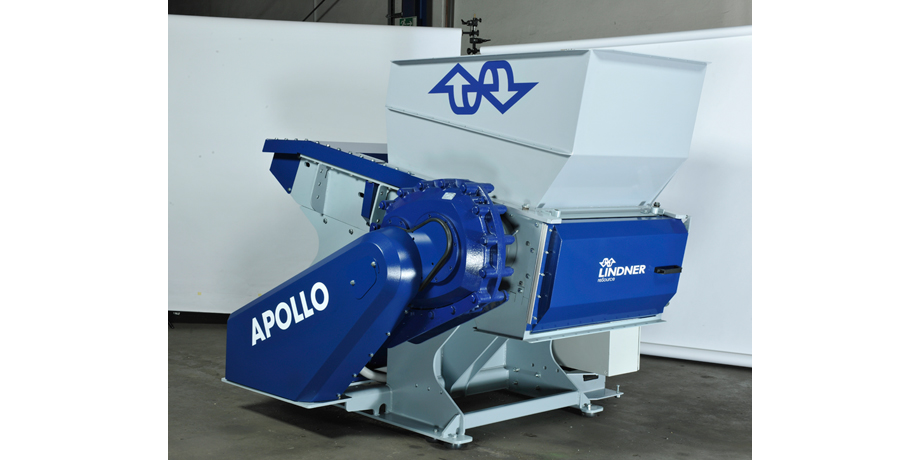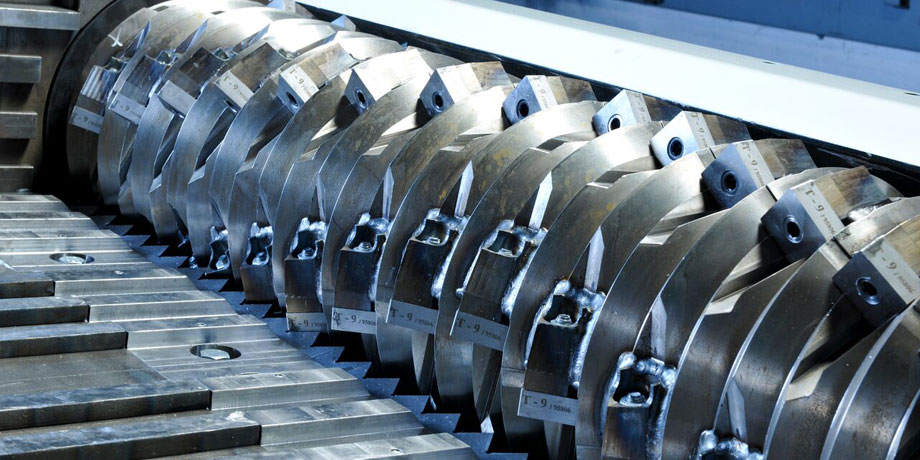 "Their experience and knowledge, speed of delivery and quality of service we encountered throughout our project was simply world class. There is incredible peace of mind knowing that you're in the hands of professionals. Their work is of such outstanding quality, they are clearly experts in their field."
Larry
We're always interested in new projects, big or small. Please don't hesitate to get in touch with us regarding your project.

If you want to contact us about any issue please call 909.979.7813 or send us an e-mail. If you would like to submit a proposal for consideration simply submit a quote.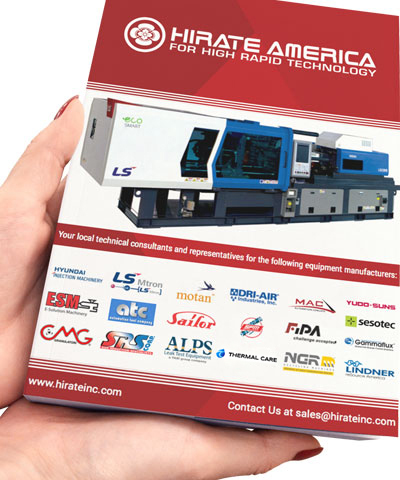 Hirate America Line Card
Download our line card to see what products we can offer you.