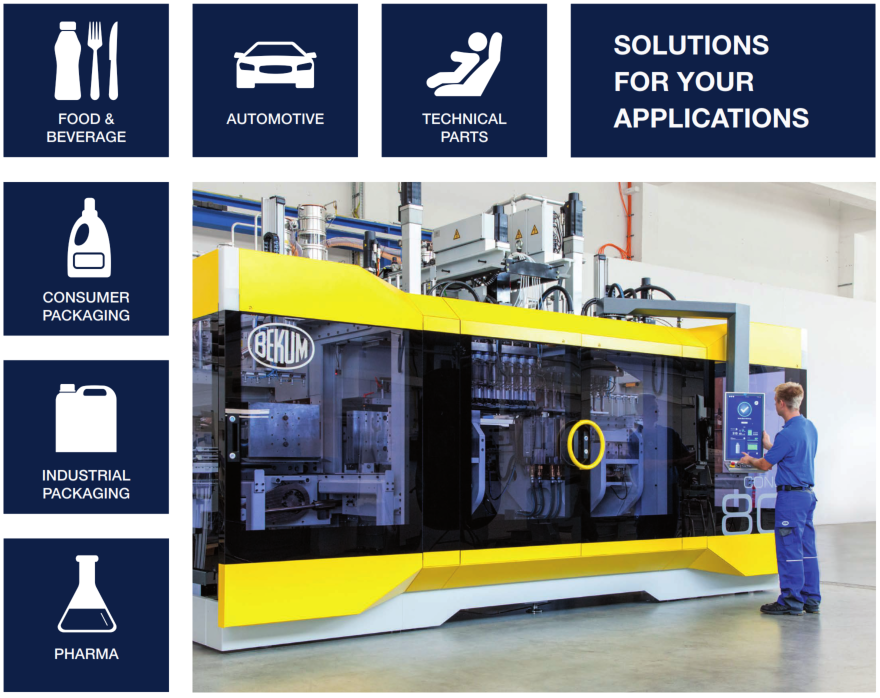 Bekum is the world's leading designer and manufacturer of extrusion blow molding machinery. No other company in the world has characterized the developments on the market for blow molders over the past few decades as much as Bekum.  Our global presence and network on every continent ensures customer proximity, high availability, and smooth production workflows. Well-known automotive, food and beverage, cosmetic, medical, and chemical industry customers benefit from our services, and have been placing their trust in us and our competence for decades.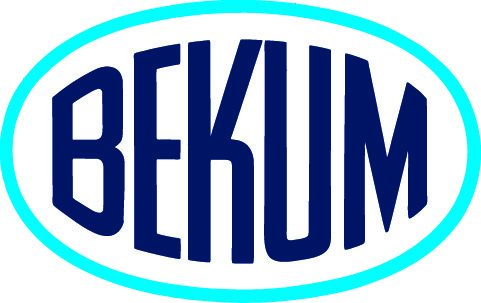 Bekum
Extrusion
Blow Molding
No other company in the world has influenced the developments on the market for blow molders over the past six decades as much as BEKUM.
Industry & Products:
Ag Chem – Bekum's chemical containers provide the highest standards in performance with co-extrusion technology for up to 6 layers for barrier requirements
Apparel – Bekum's insole production with the ability process a broad range of TPE / TPU material
Automotive – Bekum's large size blow molding machines are a perfect match for automotive production like plastic fuel tank and filler pipe production
Canisters – Bekum's canister production is class leading with co-extrusion up to 6 layers, top blow or bottom blow options for continuous high speed extrusion
Dairy – Bekum technology provides aseptic food and dairy packaging for sterile air and hermetically sealed in the machine, tandem blow for high throughput production and co-extrusion up to 6 layers for extended shelf life and proper barrier
Food & Beverage – drinking bottles for milk and juices have continue to grow each year,  sizes ranging from 50 ml to 1,500 ml.  Tandem blow technology is used to allow high throughput + high quality at low-cost production.  Multi-layer and co-extrusion technology ensures precise wall thickness for all layers, which can extend shelf life of content up to 12 months.
Household Products – Bekum provides fast flexible machines with quick changeover features sky's the limit on your customized bottle design
Industrial Packaging – Bekum's industrial packaging machines can handle continuous extrusion up to 220 liters for L-Ring drums and 1000 liter IBC tanks
Lubricants – Bekum's shuttle machines are a perfect combination of speed and efficiency for lubricant / additive bottle production with optional in mold labeling (IML) features
Medical – Bekum's blow molded medical / pharmaceutical packaging can be tailored to your machine validation and certification specifications
Personal Care – Bekum's personal care / beauty bottles provides co-extrusion 2 or 3 layer for cost savings on colorants and PCR & regrind in the center layer
PET – Bekum's latest innovation in PET bottle production with glass-like bottle clarity and surface brilliance
Bekum's experience and expertise in extrusion blow molding is second to none so profit from our experience!
PET Extrusion Blow Molded Bottles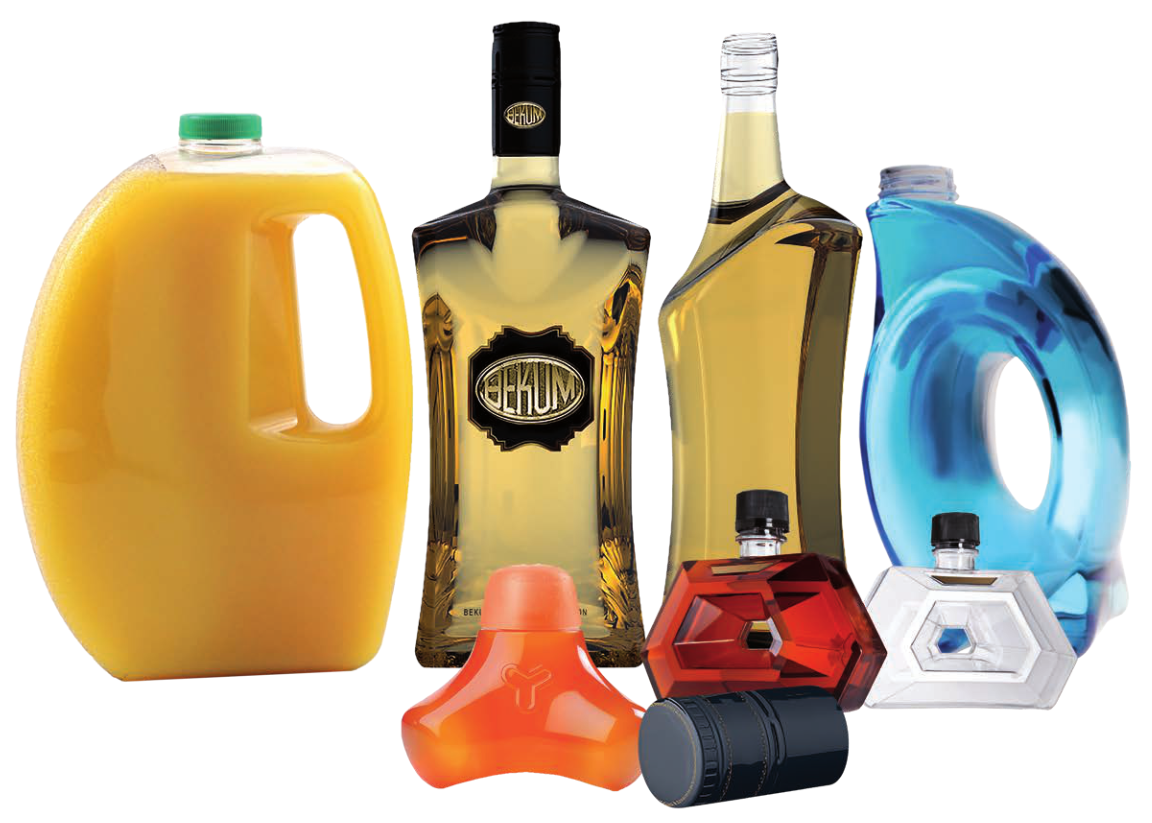 AG Chem Blow Molded Bottles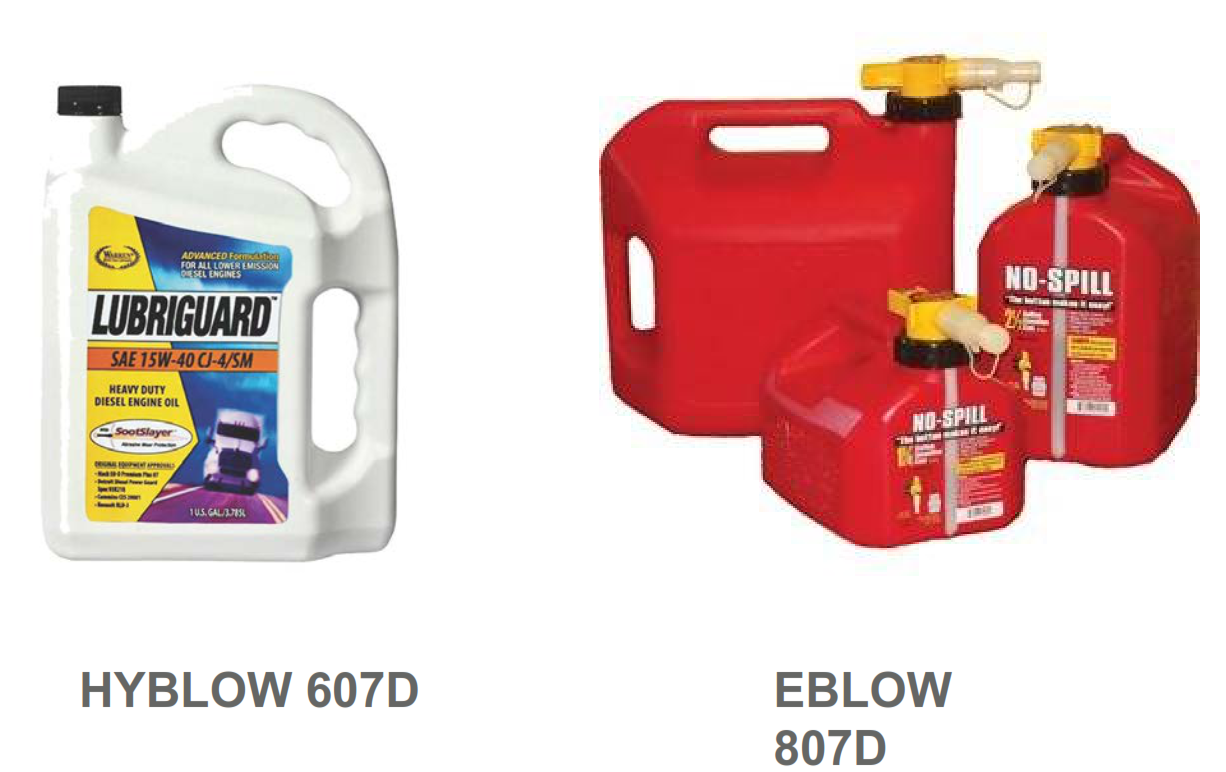 Apparel Blow Molded Parts

Automotive Blow Molded Products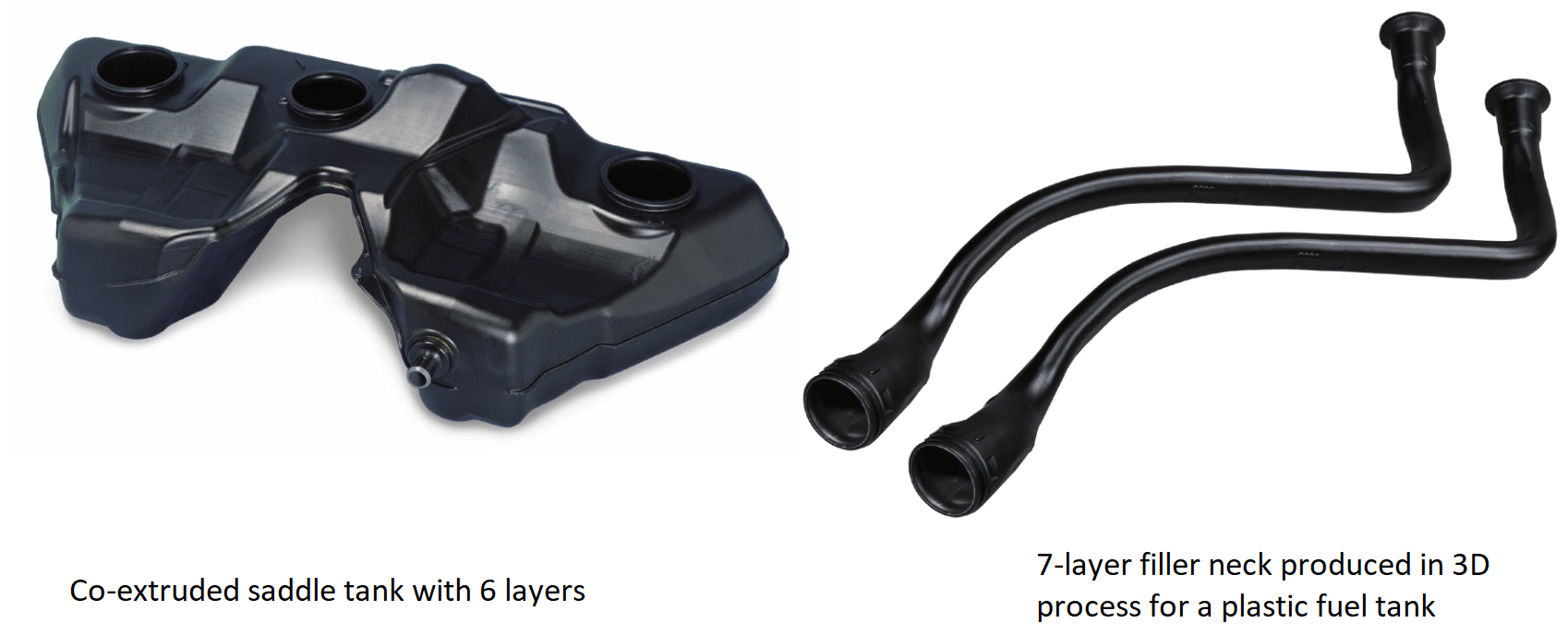 Canister Blow Molded Bottles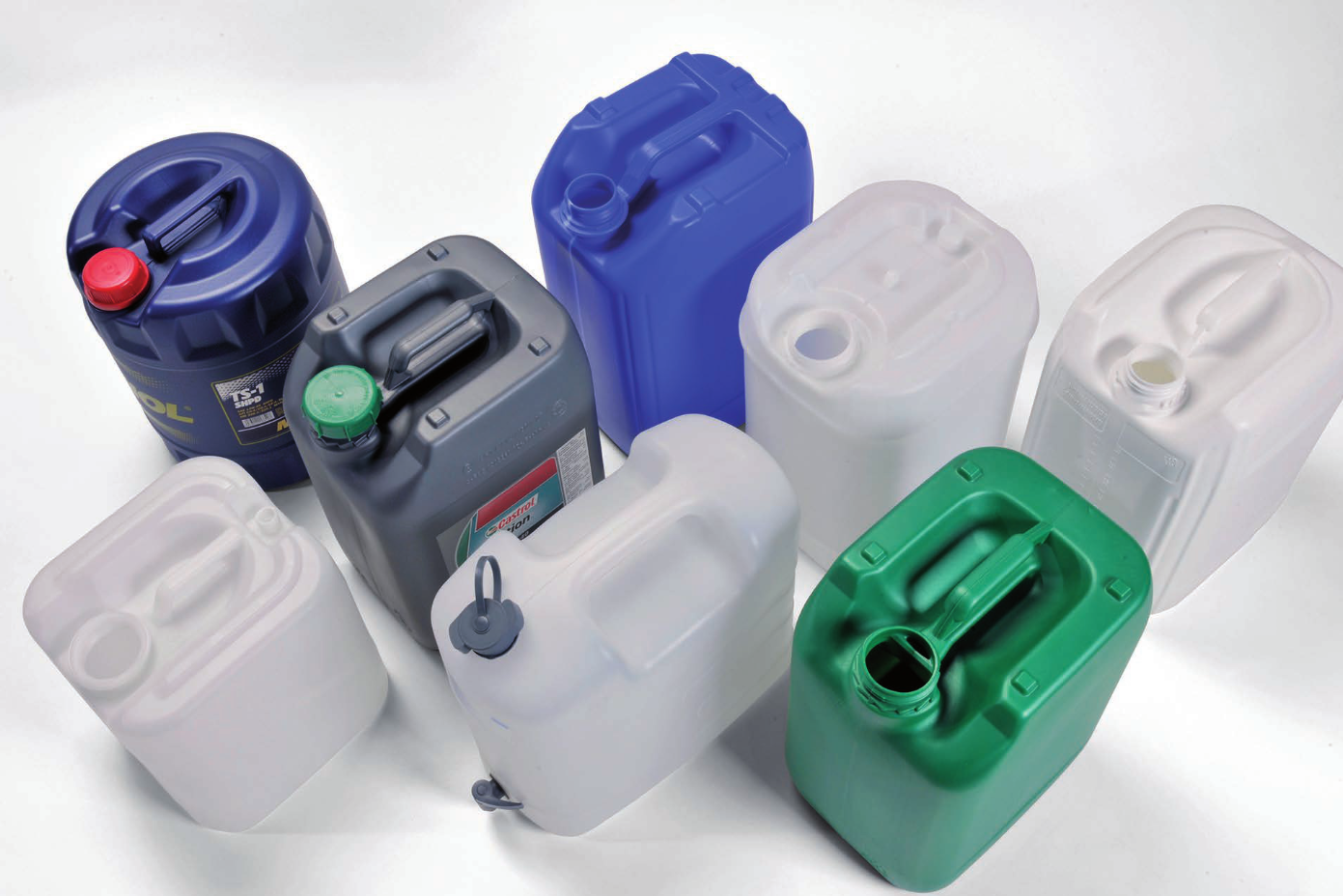 Dairy Blow Molded Bottles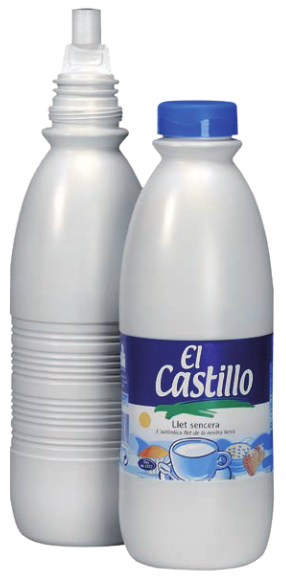 Food & Beverage Blow Molded Bottles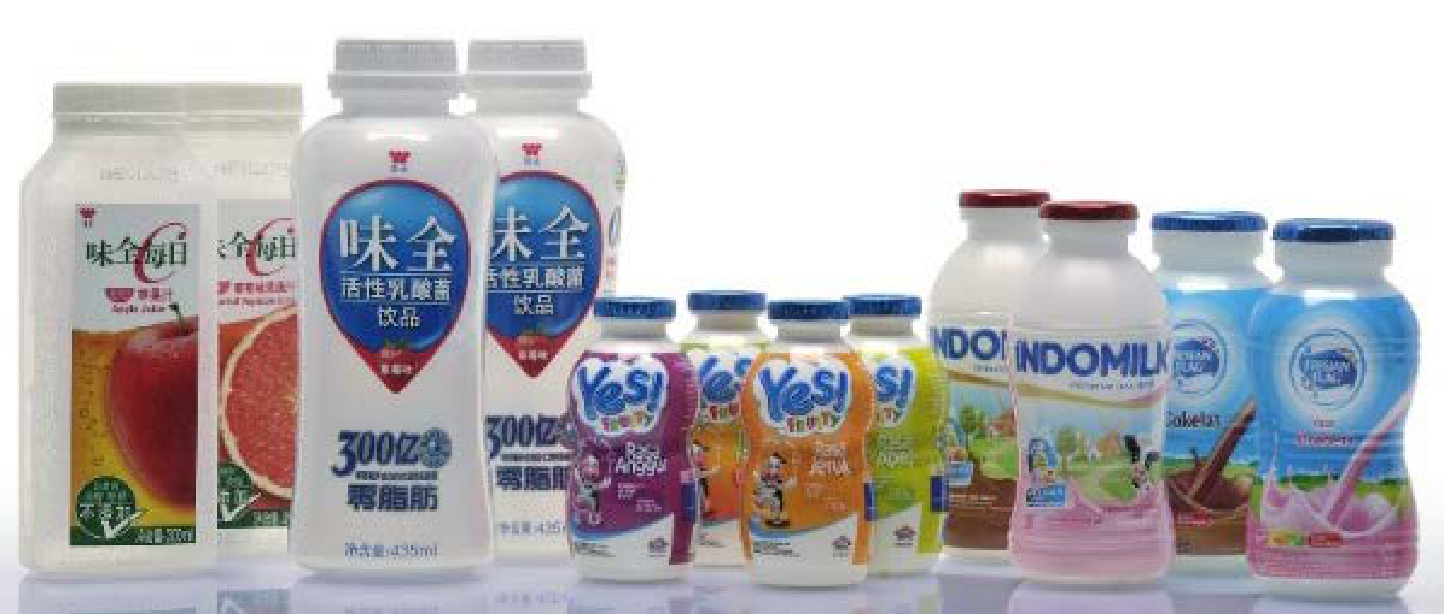 Household Blow Molded Bottles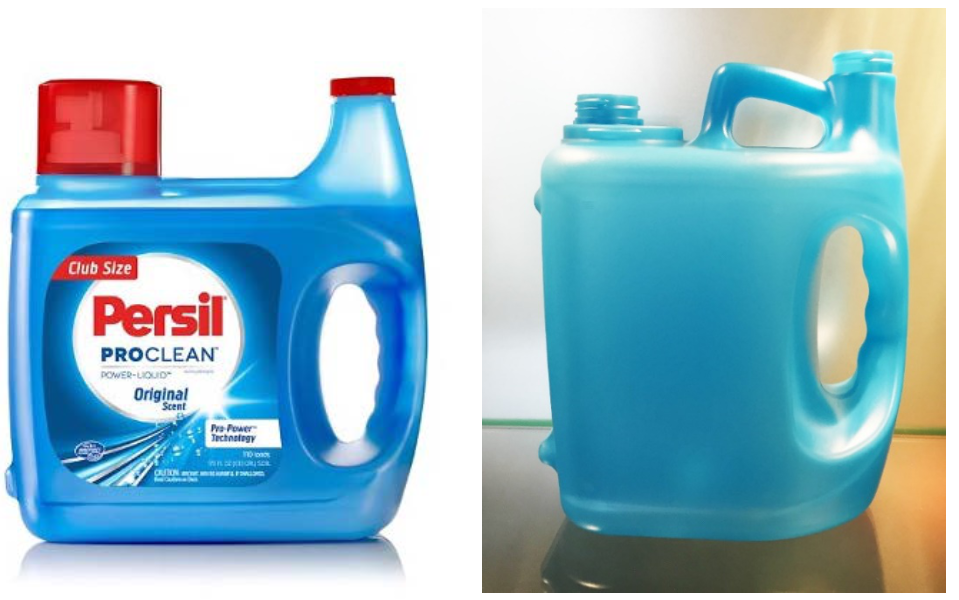 Industrial Blow Molded Bottles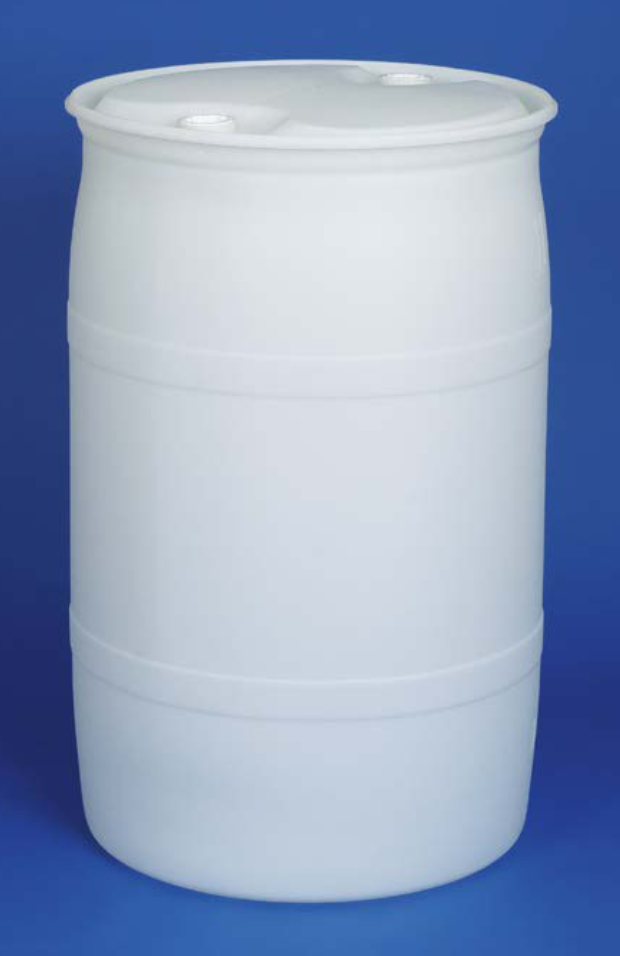 Lubricant Blow Molded Bottles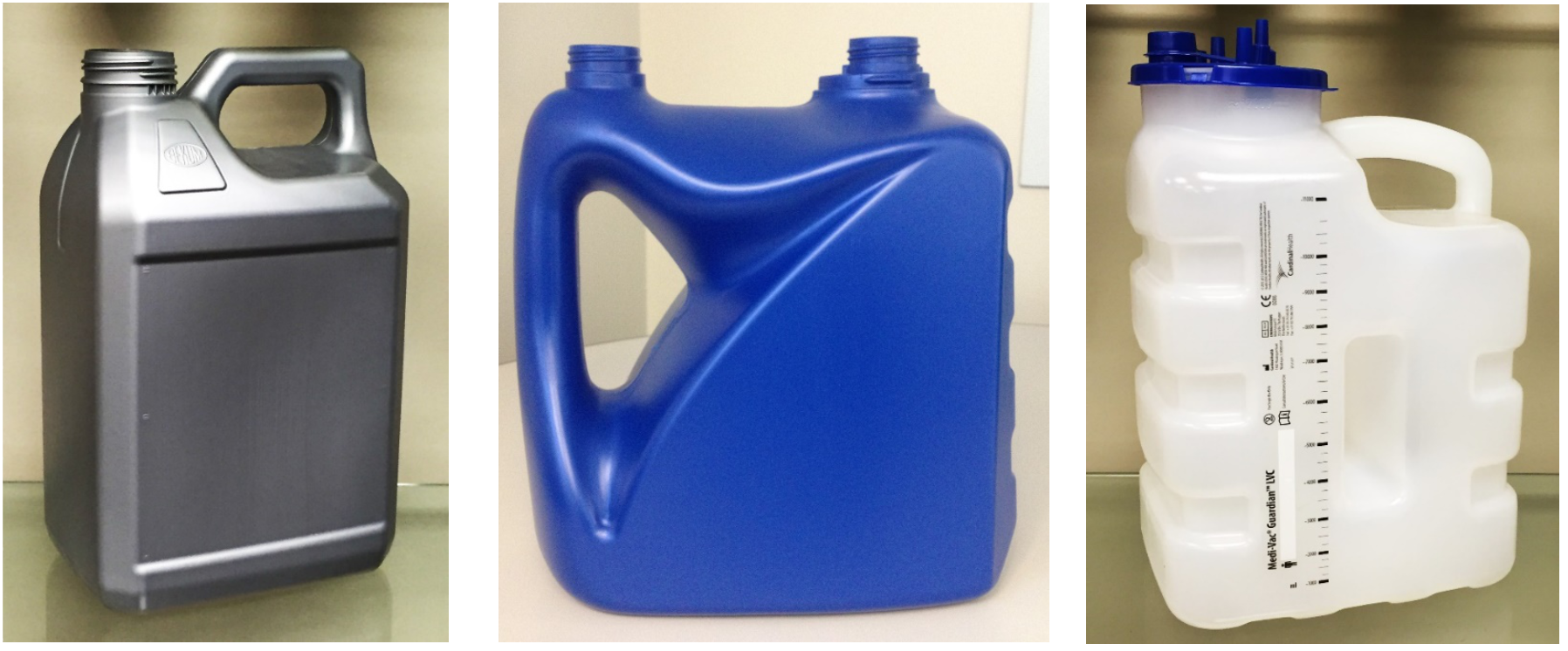 Medical & Pharmaceutical Blow Molded Bottles
Personal Care Beauty Blow Molded Bottles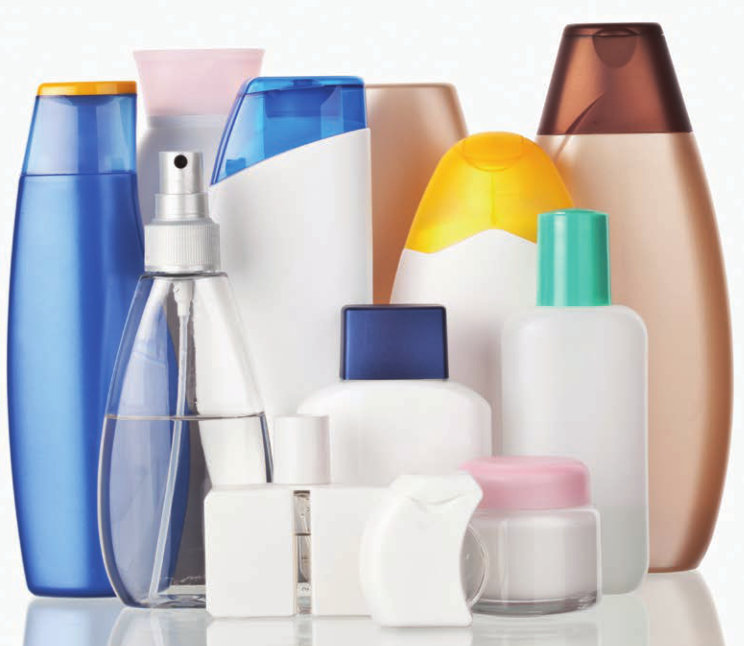 Bekum Packaging Blow Molding Machine

Bekum Economic Line Blow Molding Machine

Bekum Industrial Blow Molding Machine

Bekum Large Blow Molding Machine

Bekum 3D Blow Molding Machine

Bekum Control 8.0 Intuitive User Interface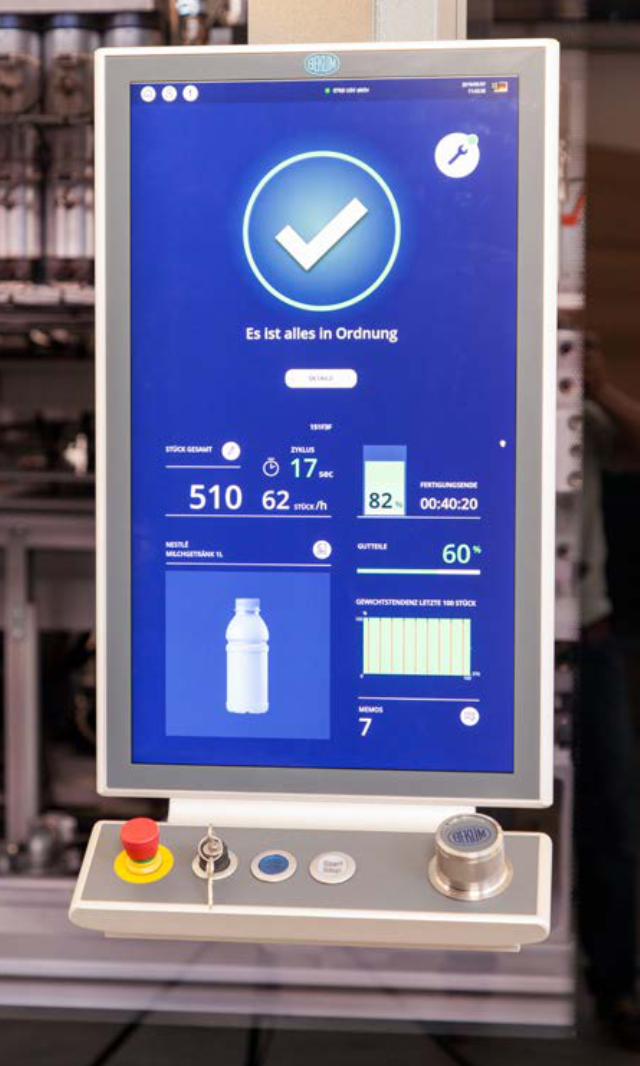 The innovative Bekum Control 8.0 control facilitates the operation of the Bekum blow molding machine with a generously sized control unit, Industry 4.0 capabilities, fully integrated safety technology and remote maintenance connection.
Bekum Multi-layer Co-Extrusion Technology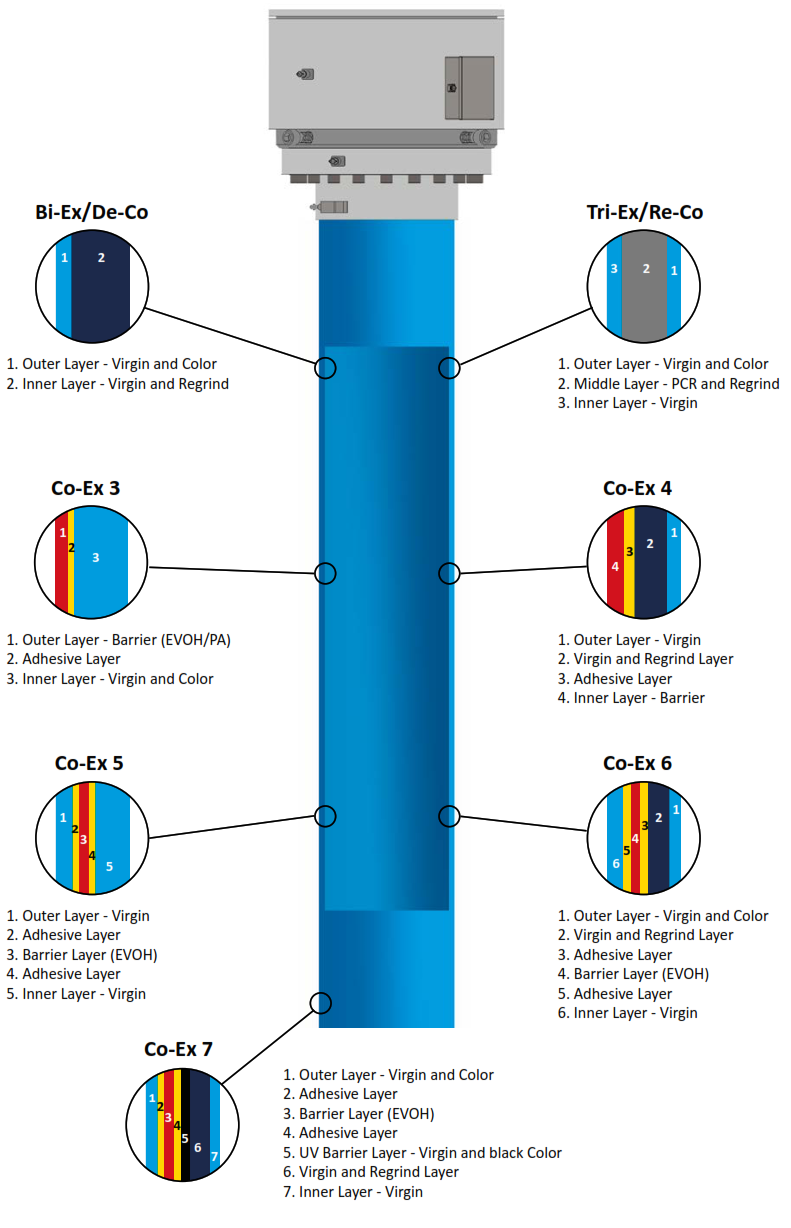 Bekum multi-layer co-extrusion technology (up to 7 layers) with barrier properties and regrind processing capabilities for material savings and process recycled plastics to produce sustainable packaging and container.
Bekum Concept 808 Blow Molding Machine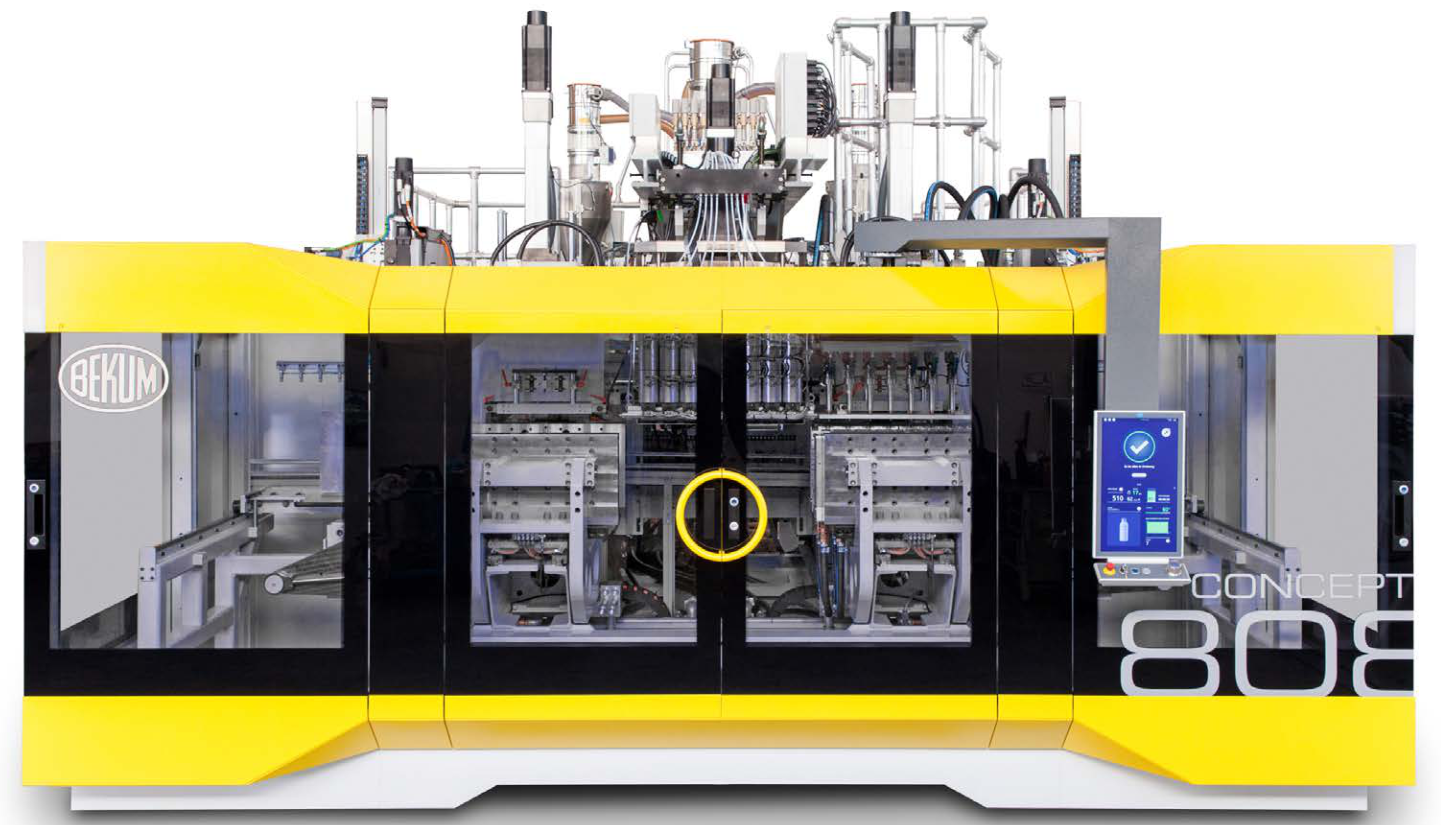 Bekum's strives to stay ahead of the curve with continuous improvement in blow molding technology.
Concept 808 Features:
Magnetic quick change system for mold and blow pins in 15 minutes
HiPEx 36D high melt homogeneity and energy savings up to 20%
Control 8.0 intuitive user interface and mobile hand operation device
Extrusion head improvements with short material and color change times
"Their experience and knowledge, speed of delivery and quality of service we encountered throughout our project was simply world class. There is incredible peace of mind knowing that you're in the hands of professionals. Their work is of such outstanding quality, they are clearly experts in their field."
Larry
We're always interested in new projects, big or small. Please don't hesitate to get in touch with us regarding your project.

If you want to contact us about any issue please call 909-979-7813 or send us an e-mail. If you would like to submit a proposal for consideration simply submit a quote.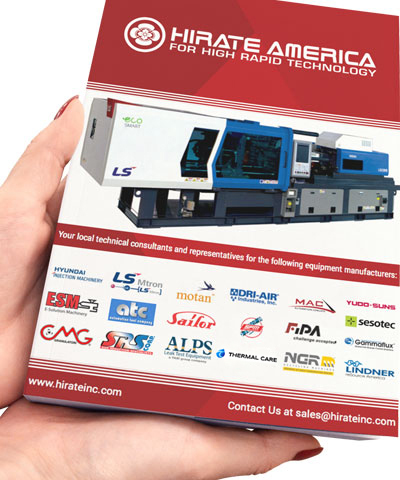 Hirate America Line Card
Download our line card to see what products we can offer you.