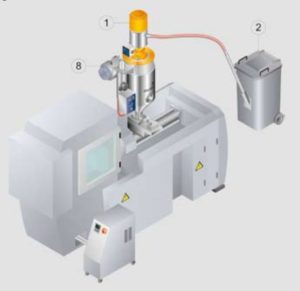 Many engineered grade polymers absorb moisture, these resins are known as hygroscopic resins.
When moisture is not properly removed from the plastic resin, visible defects and structural deficiencies could occur such as:
Splay or striations
Bubbles in the part
Degradation of the polymer
Know your materials, if your material is hygroscopic you will need to dry the material prior to use.  Examples of common plastic resin that drying are:
PC (Polycarbonate), PET, ABS, Nylon, Polyurethane, TPU
Know your minimum and maximum material throughput (lbs/hr)
Know your minimum and maximum temperatures your resins dry at
Know your resin's highest residence time (Residence time is the time set by the resin's supplier for the resin to reach optimal dryness)

How do you size your resin drying hopper?
Material throughput (lbs/hr) X residence time (hr) = ideal hopper size
e.g. 15lbs/hr. with a 4 hour residence time will require a 60lb hopper.
How do you want to get the resin in the drying hopper into your injection molding machine feed throat?
By hand
By gravity
Automatic loaders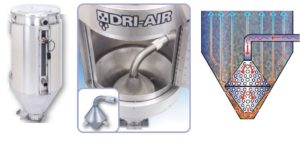 What are your typical runs before stopping or changing materials?
If your material change overs take less time than the resin's residence time and happen frequently (twice a week or more) then we would recommend to have additional resin drying hoppers to pre-dry your next resin. Typical ROI will be seen within a year by reducing down time.
There are many different dryer / hopper combinations to suit your process flow, here are some options below: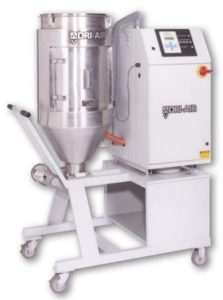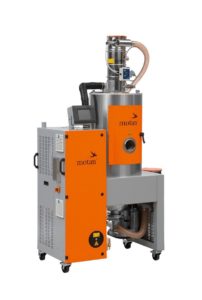 Portable press side dual resin dryer and drying hopper ideal if you want to dry two different materials and have one on standby to eliminate downtime.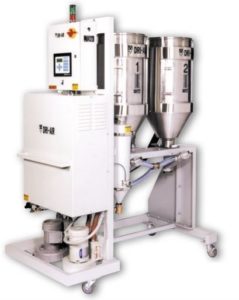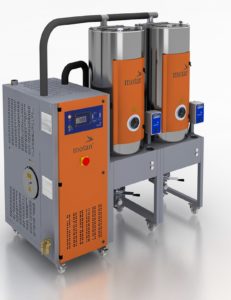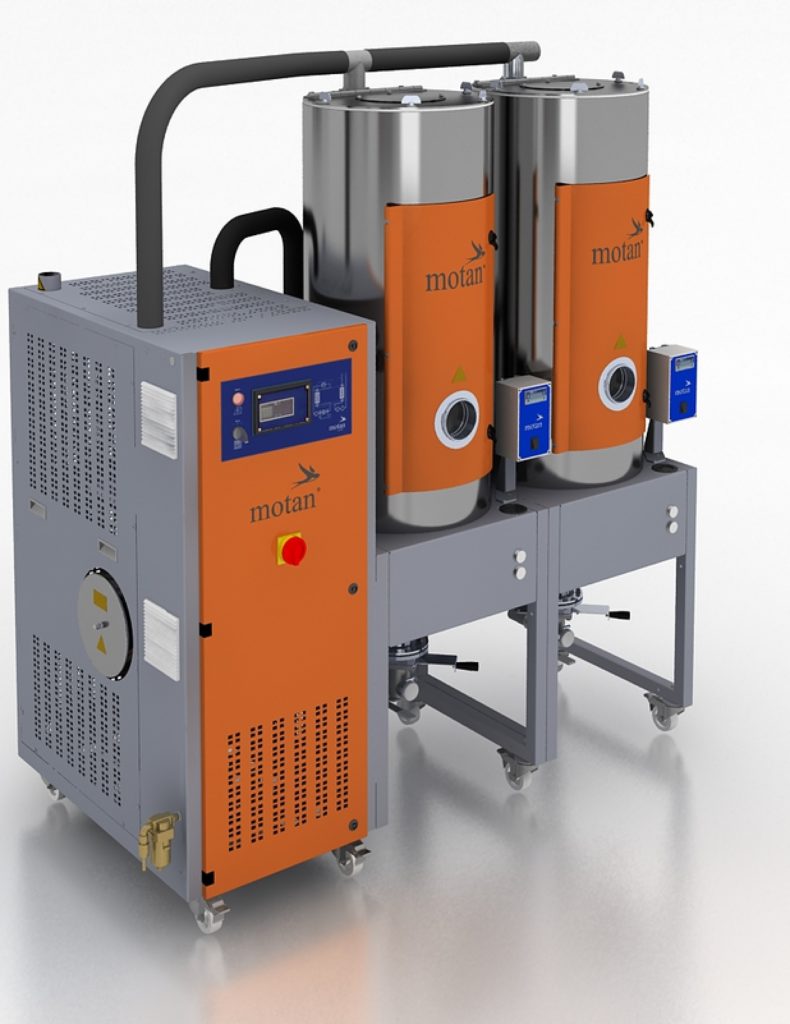 Machine feed throat mounted resin dryer with drying hopper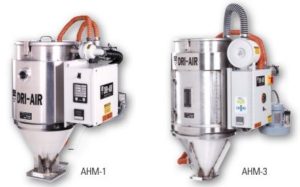 Central resin dryers and drying hoppers with portability.  Conveys dried plastic resin to the machine's feed throat via material conveying lines.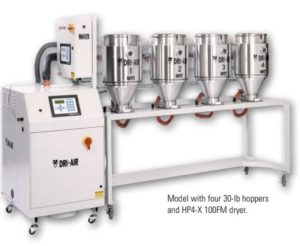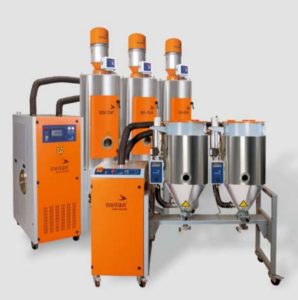 For your plastic resin drying needs, Hirate America partners with Motan and Dri Air Industries, Inc.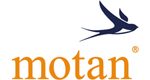 If you have a project that you would like to discuss, feel free to contact us below to schedule a free consultation.