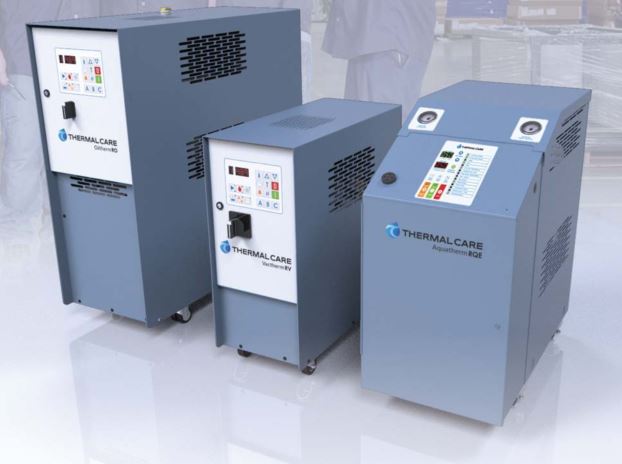 A temperature control unit (aka TCU) is an essential piece of equipment that is needed for processing plastic.  Think of a mold as the engine of a car, the TCU could be seen as the radiator to keep the engine cool.  Before we get into details on what you should consider before purchasing your next temperature control unit let's review what it is and how it works.
What is a temperature control unit?
Temperature control units or TCU, are used to preheat the mold (aka tool) and regulate it at a specified temperature by recirculating water or oil.  This is to ensure the molding process is the same from the first part to the last part.  The TCU regulates the temperature of the mold so the process does not change either if it's summer or winter, hot or cold ambient temperatures in the plant.  Oil is used for temperatures above 250F.  TCUs are used for injection molding machines, blow molding machines and extrusion lines.
How does a temperature control unit work?
On a cold start, the TCU heats up water or oil utilizing the heating elements and the pump recirculates the fluid between the mold.
If the mold gets too hot, the TCU opens a small valve as needed within the unit connected to a cooling tower or chiller water source.

5 Reasons to Choose Thermal Care's Temperature Control Unit Over the Competition: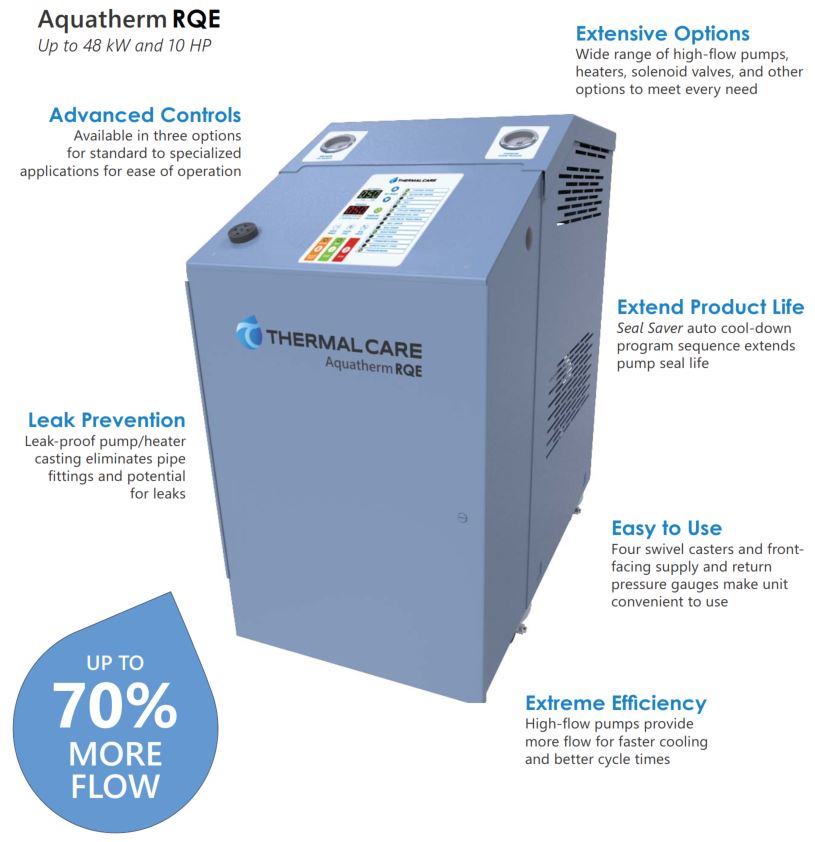 Value

Everybody wants the best deal and value proposition. Thermal Care's TCU provides high-flow pumps (up to 10HP pump and flow up to 140 GPM) for more efficient cooling and better cycle times.  For the budget conscious, opt for the basic controller which is easy to operate yet effective for decades of operation.

User Friendly and Easy to Use

Four swivel casters and front facing supply and return pressure gauges make the unit extremely easy to use and see important information on the TCU.
The controls are easy to access, view and operate.
Basic controller: Designed for applications that require basic operation at a great price.
Standard controller: Provides a wide array of operational and diagnostic information that is easy to access, view and operate. Unit alarms are easily reset on the control panel.
The premium controller: Includes all the features of the standard controller plus an added level of system monitoring and control for the best user interface, ease of maintenance and troubleshooting when needed.

Industry Leading Warranty and Support

3 year parts, 3 year labor warranty
5 year microprocessor parts warranty with $175 lifetime exchange policy
Lifetime pump heater casting warranty and lifetime pump seal warranty
24-hour service hotline support is best in the business providing your company with comfort knowing that the graveyard technicians won't be left hanging.

Easy Maintenance

Maintenance technicians will love the tool-less easy access to the interior cabinet in less than a minute. Next day air shipping on spare parts is available when needed.

Customization
We can customize our temperature control units to meet your specific processing needs:
SPI interface to sync with your injection molding machine and any other peripheral equipment.
Solid State Relay prevents having to replace contactors
Dual zone units allows 2 TCUs with one plug, heat exchanger and a modulating valve.
Stacking rack allows 2 TCUs to be stacked on top of each for space savings.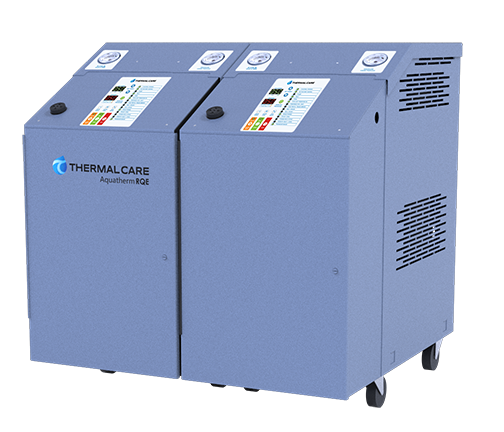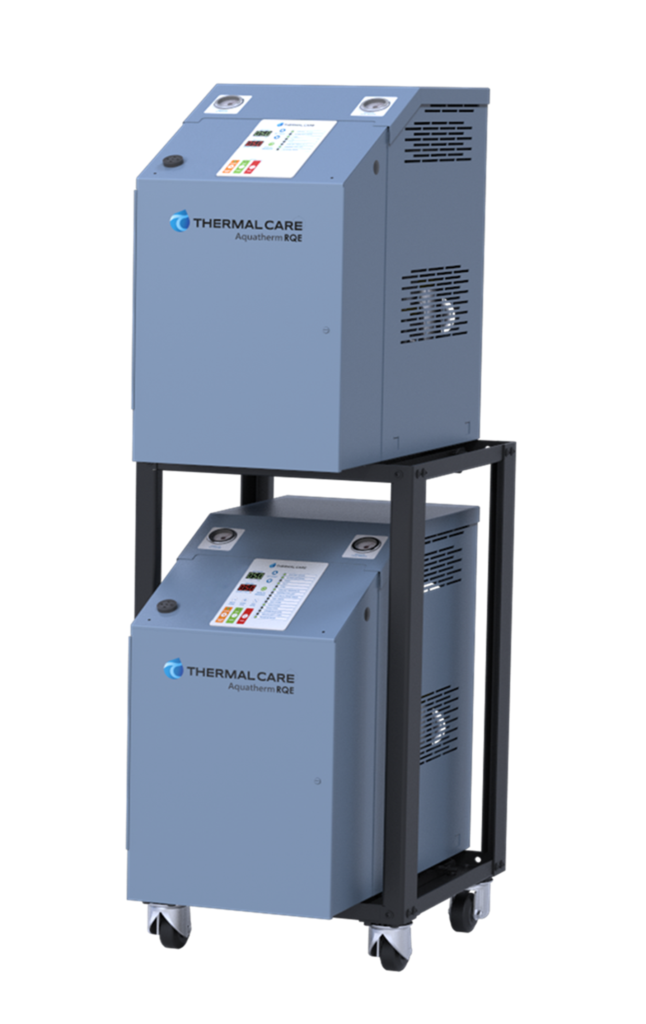 Thermal Care offers a suite of powerful and efficient mold temperature control units for the plastic industry. Each unit is reliable, easy to operate, and built for dependable operation using an assortment of quality components and is proud to produce one of the best process cooling equipment systems in the industry.
If you have any questions regarding top entry robots, please contact any of the Hirate America team members to provide an automation solution tailored to your requirements.